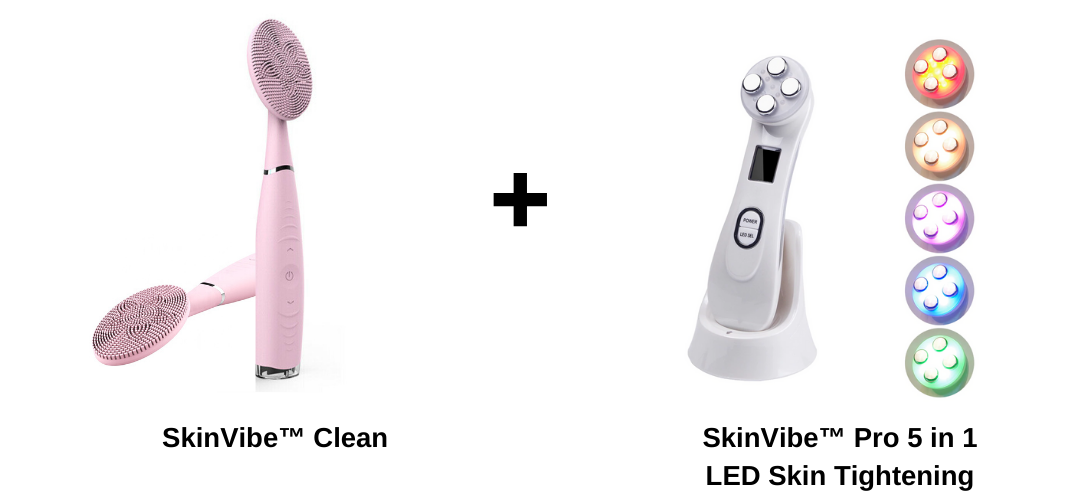 Get the SkinVibe™ Clean and the SkinVibe™ Pro - 5 in 1 LED Skin Tightening bundled together for only $79 + Free Shipping!
* SAVE $87 WHEN YOU BUNDLE *
30 Day Money-Back Guarantee
You have nothing to lose with our 30-day money back guarantee. If you're not happy with any of our products you can get a complete refund, no questions asked.