To US & Canada:
5-10 Business Days

To Alaska, Hawaii, Guam, Puerto Rico, American Samoa:
7-10 Business Days
To US APO/FBO:
Please allow up to 21 days.
To International:
7-14 Business Days
Does SkinVibe pay customs fees for international orders?
No, SkinVibe is not liable or responsible for paying import fees, customs clearance, duties, or handling fees.
Will I receive tracking information?
We'll send an email confirmation with tracking information when your order ships.
How will my order be shipped?
We use multiple carriers for fulfillment including (USPS, UPS, FedEx, and DHL). Unfortunately, we're not able to control the shipping carrier used in any one shipment
All orders will typically be dispatched within 2-3 business days from our warehouse, but can take up to 7 business days, and all orders will include tracking from dispatch to delivery.

SkinVibe does not process or handle the fulfillment of orders on Saturdays or Sundays.
All orders will be shipped in durable packaging to ensure your purchase is not damaged during transit.
SkinVibe is not responsible for delays, lost, stolen, damaged shipments, or orders sent to incorrect, invalid addresses or correct addresses.
It is always in our best interests to make sure you receive your parcel in a timely manner and SkinVibe will assist as much as possible to trace a missing parcel.
SkinVibe is not responsible for refunds of shipping costs in the event of delayed shipping due to product availability.
Missing or Stolen Packages
Missing or Stolen Packages

If your tracking information shows that your package was delivered but you can't find it, please verify the shipping address. Look for a notice of attempted delivery and/or see if someone else accepted the delivery on your behalf. Please wait 3 days - in rare cases packages may say delivered up to 72 hours prior to arrival.
We will not replace merchandise that has been misplaced due to theft or a package being left outside for any length of time. We are not responsible once the package is in the hands of USPS, DHL, FedEx, UPS, or any other carrier.
We will not refund or reship packages that have been marked as delivered by the carrier. We do not file claims on behalf of customers for missing packages.
Ice Cool Mode - the built-in feature to sooth and cool your skin. Cheaper "pain-free" handsets tell you to use an ice pack. (Seriously!?)

100 Day Moneyback Guarantee
Best-in-class guarantee, and we include an automatic one-year warranty with no silly signup steps. Got an issue? Just shoot us an email. We respond in 24 hours.

You know those walk-in clinics charge you $500+ just for your legs, right? SilkPro+ features identical technology with no additional charges and a 10-year lifespan.

Banish up to 90%+ of that stubborn body hair in as little as three treatments. It's gone for good!

Rated the #1 baby proofing product of 2020!

Every house with kids needs some cabinet and drawer locks.
Using the powerful 3M adhesive installing these locks is a breeze.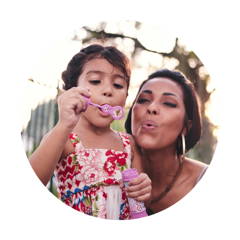 "I rent so being able to stick the locks on without having to drill holes in the cabinets is what sold me. They work perfect!"
⭐⭐⭐⭐⭐

Turn the locks on or off with ease. Turn the locks off and no key is required to open your cabinets or drawers.

We've tested these locks against the
strongest of kids.
⭐⭐⭐⭐⭐ Andrea L.
Excellent
Great investment. Works really well.
⭐⭐⭐⭐⭐ Sara M.
Fast Shipping
Received my order in 2 days!
⭐⭐⭐⭐⭐ Shayla H.
Genius
Such a neat idea. They are easy to use and definitely work as described.
⭐⭐⭐⭐ Tom N.
Good
They came quick and they work great.
⭐⭐⭐⭐⭐ Rylie E.
Love Love Love
3 weeks in and my 2 year old has already stopped trying to open the cabinets!
⭐⭐⭐⭐⭐ Eric P.
Easy to use
The adhesive is super strong and was easy to install.
⭐⭐⭐⭐ Layla W.
Cool
Work really well.
⭐⭐⭐⭐⭐ Tiffany K.
Fantastic
Baby proofing has never been easier!
⭐⭐⭐⭐⭐ Sandra M.
Grandmother
Wish we had these when I was a mother! My daughter loves them.
⭐⭐⭐⭐⭐ Terry S.
Good deal
These are super high quality. Better then others I have tried.
⭐⭐⭐⭐⭐ Shaqual
It works
We've been using these locks for 3 months now and they really work! Kids don't even try anymore.
⭐⭐⭐⭐⭐ Doug L.
Super
These locks are a game changer.
⭐⭐⭐⭐⭐ Hillary O.
Recommend
Really good product. I definitely recommend.
⭐⭐⭐⭐⭐ Timmy R.
On and Off Feature
Love that I can turn these off when the kids are away. Was easy to install.
⭐⭐⭐⭐⭐ Courtney R.
Wish I bought more
These locks are awesome! Wish I bought some more to use around the house.
⭐⭐⭐⭐⭐ Mercedes
Worth it
Just buy them, they are definitely worth it!
⭐⭐⭐⭐⭐ Kim B.
3 Kids Under 5
We have a lot of kids and these have been a lifesaver. Probably keeps messes down by 80% lol
⭐⭐⭐⭐⭐ Claire L.
Every parent needs these
There's no reason not to have these. They install quickly and can be removed whenever. Great product.
⭐⭐⭐⭐⭐ Ali W.
Install Easy
Installed these myself while hubby was at work. Was so simple!
⭐⭐⭐⭐⭐ Zach L.
Good quality
I was surprised how high quality these are.. They are made to last for years!